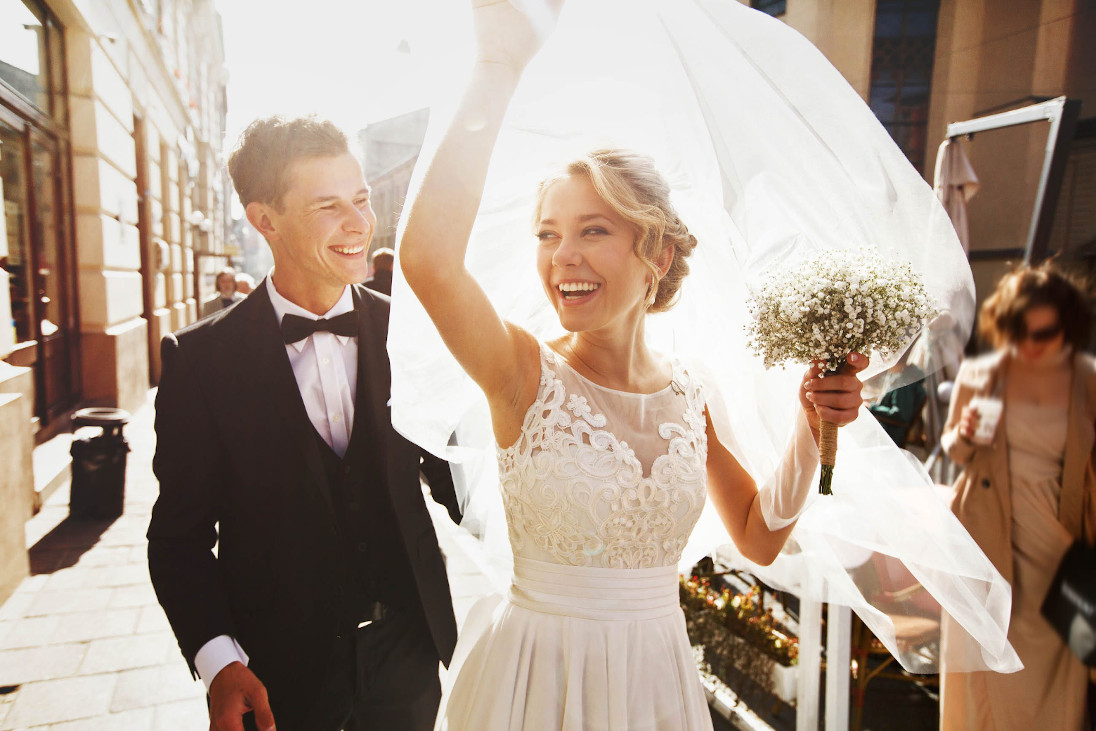 Information on Coronavirus (Covid-19)
Policies purchased on or after 23rd October 2020
Our new wedding insurance policy specifically excludes claims and losses arising from any pandemic or epidemic including COVID-19. In addition, the policy also excludes claims or losses arising directly or indirectly from any government act, regulation or change of law. So unfortunately, we will not consider any claims relating to COVID-19.
Policies purchased on or before 19th March 2020
Under Section 1 (Cancellation, Rearrangement or Curtailment) of your Policy, we would consider a claim for cancellation or rearrangement of the wedding due to Coronavirus for the following reasons:
Your ceremony or reception venue is unable to hold your ceremony and/or wedding reception due to Coronavirus. However, please note that if the reason for cancellation is due to a government act or regulation, exclusions may apply (there is more detail on this exclusion below).
Unavoidable cancellation of the wedding due to the death, injury or sickness (including Covid-19) of the prospective marriage or civil partner, or your close relatives (close relatives are defined within your Policy), which would mean that having or continuing with the wedding and/or wedding reception would be impossible. Please see below for further details on what we cover in relation to Covid-19 and self-isolation due to Covid-19).
The caterers for the wedding being unable to provide the service for or at your wedding due to an outbreak of Covid-19 at their premises.
Please refer to your Policy for further details on what is and is not covered under the terms of Section 1. Please also note that if your claim is covered, it is only covered up to the amounts listed in the Schedule to your Policy.
Your Policy contains a number of exclusions. Most relevantly in relation to Coronavirus, your Policy excludes cover under Section 1 of your Policy and in the General Exclusions, if the reason for your wedding cancellation, rearrangement or curtailment arises directly or indirectly from a government Act or regulation. Therefore, if your wedding is cancelled or postponed whilst the Government prohibits large gatherings such as weddings, your claim may be excluded from cover. However, if there are any other covered circumstances causing the rearrangement or cancellation of your wedding (e.g. sickness of the prospective marriage or civil partner, or your close relatives (as defined within your Policy), then your claim will be covered, even if this exclusion also applies.
This exclusion applies to weddings in the UK and abroad but it is based on the applicable local laws and regulations in place at your wedding destination.
Please click here to find out more information.
Voted Best Wedding Insurance Provider 2019
We have outstanding feedback from our customers and the insurance industry.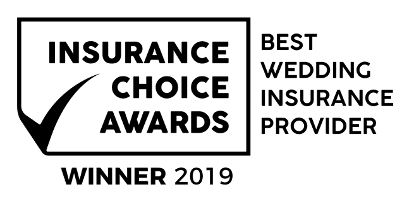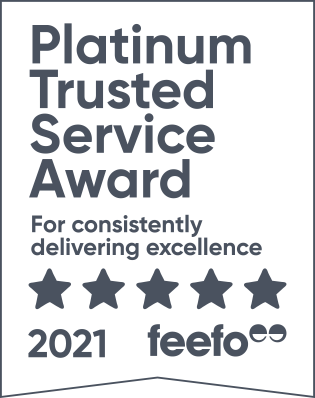 what's covered?
Key features of our wedding policy*
Wedding insurance can provide essential financial protection when things don't go to plan on your big day
8 levels of cover

8 levels of cover from £5,000 to £50,000

Cancellation

Cancellation/rearrangement due to illness, injury or death of the wedding participants or a close relative

Weather

Cancellation/rearrangement due to adverse weather conditions such as floods, snow and natural catastrophe

Financial protection

Cover for loss of deposits and payments if any of your wedding suppliers go bankrupt, into liquidation or administration

Loss, theft or damage of key items

Loss, theft or damage of key items such as ceremonial attire, wedding gifts, rings, flowers and cake

Personal liability

All our policies provide personal liability up to £2m as standard. This can also be extended to cover public liability for an additional premium.

Nil excess

Nil excess on cancellation, curtailment and rearrangement

Optional extra's available

Optional extra's available including Marquee Cover, Ceremonial Swords and Public Liability extension to £2m
*Subject to the terms and conditions of the policy
Ready to tie the knot?

View our policy documents
Cover Options
We think that having transparent pricing matters, no hidden costs means no nasty surprises and no time wasted. You should select a tier level that corresponds to the total cost of the wedding in the event of cancellation. All prices include Insurance Premium Tax (IPT) at 12%.
The whole situation leading to the claim was stressful and difficult, but Wedinsure's dealing of the claim was prompt and exceptional, and for this my wife and I are truly grateful.
The claims process for wedding rearrangement has been an extremely positive experience at what has otherwise been a stressful and difficult time for me personally... I would highly recommend Wedinsure to anyone.
Frequently asked questions
Whilst we hope your wedding day will go without a hitch, unfortunately occasionally things do go wrong, and when they do, then it can leave you significantly out of pocket! The average cost of a wedding in the UK is over £31,974*, which represents a major financial commitment. So, imagine you have paid that much money for your wedding and just a couple of weeks before the big day, you or a close relative falls ill and you are forced to cancel the wedding. If you haven't got wedding insurance then you may just have lost £31,974! Wedding Insurance provides essential financial protection if things don't go to plan. This includes cover for cancellation and rearrangement due to a wide range of circumstances. In addition, the policy also covers financial failure of wedding services suppliers, personal liability, damage or theft of bridal and ceremonial attire, wedding gifts, wedding rings, photography and more. Please take a look at our policy section to find out more information on the terms and conditions of the policy.

* Hitched - How Much Does a Wedding Cost? The UK Average Revealed – 15 August 2019
The level of cover required will depend on how much you are planning to spend on your wedding in total. Once you start to plan your wedding or civil partnership you should start with a budget in mind to cover all the key aspects such as venues, catering, photography, flowers, attire, cakes, entertainment, transport etc. Once you have an approximate budget in mind you will then be able to select a level of cover that meets your planned budget. For instance, if you are planning to spend around £20,000 in total on your wedding then you will need to get cover that will compensate you up to that level in the event of cancellation.

Wedinsure offers eight levels of cover with Tier 1 starting from just £50 for up to £5,000 of protection. So the price you pay will depend upon what level of cover you select. You can find out more about our various cover levels and prices from the Cover page. Wedding Insurance is a single one-off payment, making it a very simple and cost-effective way to protect your wedding.
We suggest that you take it out as soon as you've paid for any part of the event and you have a venue and date arranged, so that your deposits are covered. Wedinsure Wedding Insurance can be purchased two years before the wedding date and must be purchased at least 3 months before the wedding date. Please note we are not issuing policies for weddings due to take place before 1st April 2021.
In the unfortunate event that you need to make a claim on your Wedinsure policy, we try to keep things quick and simple. To make a claim please visit the claims section of the website for further guidance and information. Please have your policy schedule to hand so you can tell us the details we need to process your claim as quickly as possible. Our opening hours are 9:00am to 5:30pm Monday to Friday. For full details of our claims procedure please see our Wedinsure Policy Document or visit the Claims section.
Please note, for all new customers who purchase a policy from 23rd October 2020. The policy specifically excludes all claims and losses arising directly or indirectly from any Pandemic or Epidemic including COVID-19. If you purchased a policy on or prior to March 19th 2020 then please review our Covid FAQ's for further information on the terms and conditions of your existing policy and what is and is not covered in respect of COVID-19.
From the blog
Recent articles from our blog.
Customer Support
If you need any help or assistance please contact us on the following:
0800 005 1261
Mon-Fri 9am to 5pm (exc bank holidays)
Claims Support
If you are an existing customer and need to make a claim then please visit the claims section of the website for further assistance: