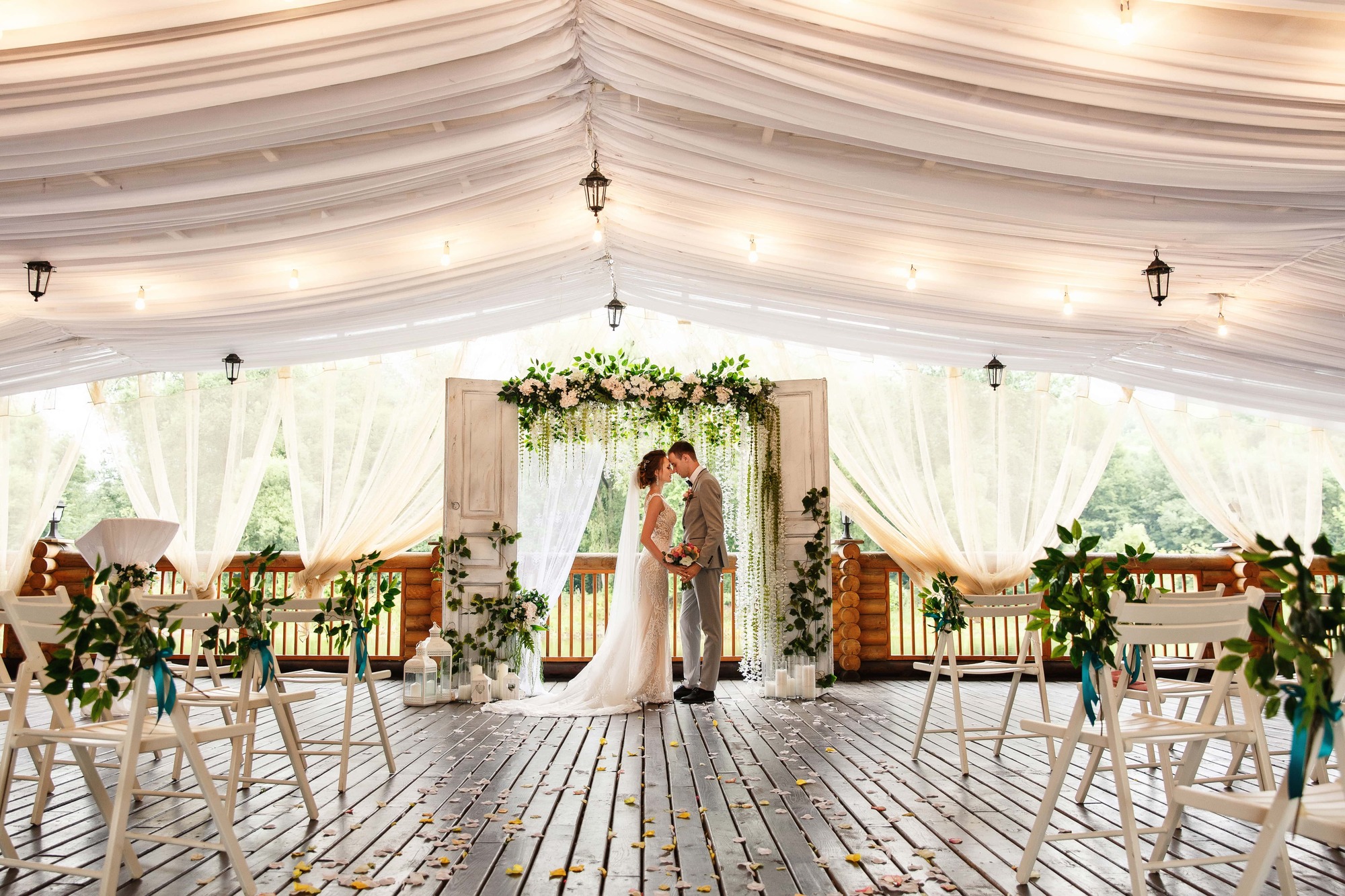 Wedding Trends for 2023
Created on: 15/12/2022
Updated on: 22/06/2023
With over 500,000 weddings this year, 2022 was the year of the virtual 'save-the-date', cake arches, weekday and 'weekend away' celebrations, colourful décor and unexpected tablescapes. A year where long-awaited weddings finally took place after months – years – of planning. And where many decided that quick and simple was in fact, the best, and well, carpe diem.  
So, as 2022 draws to a close, what can we expect to see for weddings in 2023? As couples look to shake things up a little, expect smaller yet bigger celebrations with natural, authentic touches throughout. A wedding that truly represents the bride and groom and an all-in experience for guests. 
Here's our top 8 favourite wedding trends for 2023.  
1.    Mates of Honour & Groomsmaids.  
No, we didn't get that wrong. Male bridesmaids and best woman are a trend that sees couples moving to create wedding parties that reflect their actual friendship groups rather than the traditional 'norms'. Mates of honour, groomsmaids and bridesmates are all making an entrance this year and re-defining the wedding squad of old.  
2.    Moving it Outdoors.
Before the pandemic, to get married outdoors in England and Wales, the wedding venue had to have a licensed structure such as a pagoda or a bandstand. However, during the pandemic, many couples opted for outdoor weddings for safety reasons and as such, temporary licenses were issued, regardless of whether there was a structure or not. 
And well, it's stuck! As long as the venue has a wedding license, you can now get married anywhere on the grounds! Think woodland settings, lakeside services and garden ceremonies. 2023 will see couples get creative on where to hold their nuptials. 
3.     All-Round Entertainment.  
As couples look to make their big day memorable, unusual wedding entertainment is featuring high on the list of 'must-have's'. Big bands, showcase acts, giant-size bar games to performances throughout the day and into the night, are just some of the things making the list as coupes look to create an 'experience' for their guests.  
4.    The Dress!  
It, of course, had to feature in our list and the trends for 2023 are setting catwalks alight. Billowing sleeves, detachable skirts and sheer fabrics see a revival of the 80's. And as many of the traditional 'norms' are being challenged, so too is the bridal dress. Say 'hello' to the elegant bridal suit which is rocking runways this season.  
Pearls, bows and soft patterns also make an appearance – another clue that 2023 is everything but the norm.
5.    The Non-Traditional Guest Book.  
Guest books are a wonderful keepsake of your special day. And whilst the 'traditional' pen and paper will always have a place at any wedding, more and more innovative 'guest book' ideas are popping up. Some of our favourites are adding wedding messages to the back of polaroids, or voice messages left via an old fashioned telephone and Jenga blocks as the 'paper' of choice.
6.    The Candid 'Action' Shot.  
Trading perfection for authenticity, wedding photos will shift from the staged, posed and perfect to the authentic and candid. Editorial, documentary-style albums will look to capture the true atmosphere of the day … the laughs, the love … and the chaos.
 7.    Florals.
 Scaled back is the floral trend for 2023. Petite, elegant bouquets made up of dainty blooms, like lily of the valley, lilac and lavender. Tablescapes will be cleaner with minimal lines and shapes and use neutral shades. And feature installations, such as a flower cloud or floral arch, will be the order of the day, rather than lots of smaller arrangements.  
And with a greater focus on sustainability, couples are opting for seasonal, local flowers and also live houseplant décor.  
8.    Catering & Cocktails.  
It's probably no surprise that wedding menu's will feature fresh, local produce and an element of showmanship as the entertainment theme threads its way through to the food and drinks. Outdoor fire pit's, flaming desserts and spectacular artistry on a plate will see guests wowed by the culinary display.  
After dinner, and to get things going, couples are scheduling in a 'cocktail hour', either serving a bespoke cocktail, specially made for the big day, or a cocktail that has sentimental meaning, or a selection of their favourites for guests to choose from.   
2023 will be another big year for weddings. Couples are looking to re-define the rules around the traditional wedding as they look to put 'THEIR' stamp on the big day, the key word here is 'THEIR'.