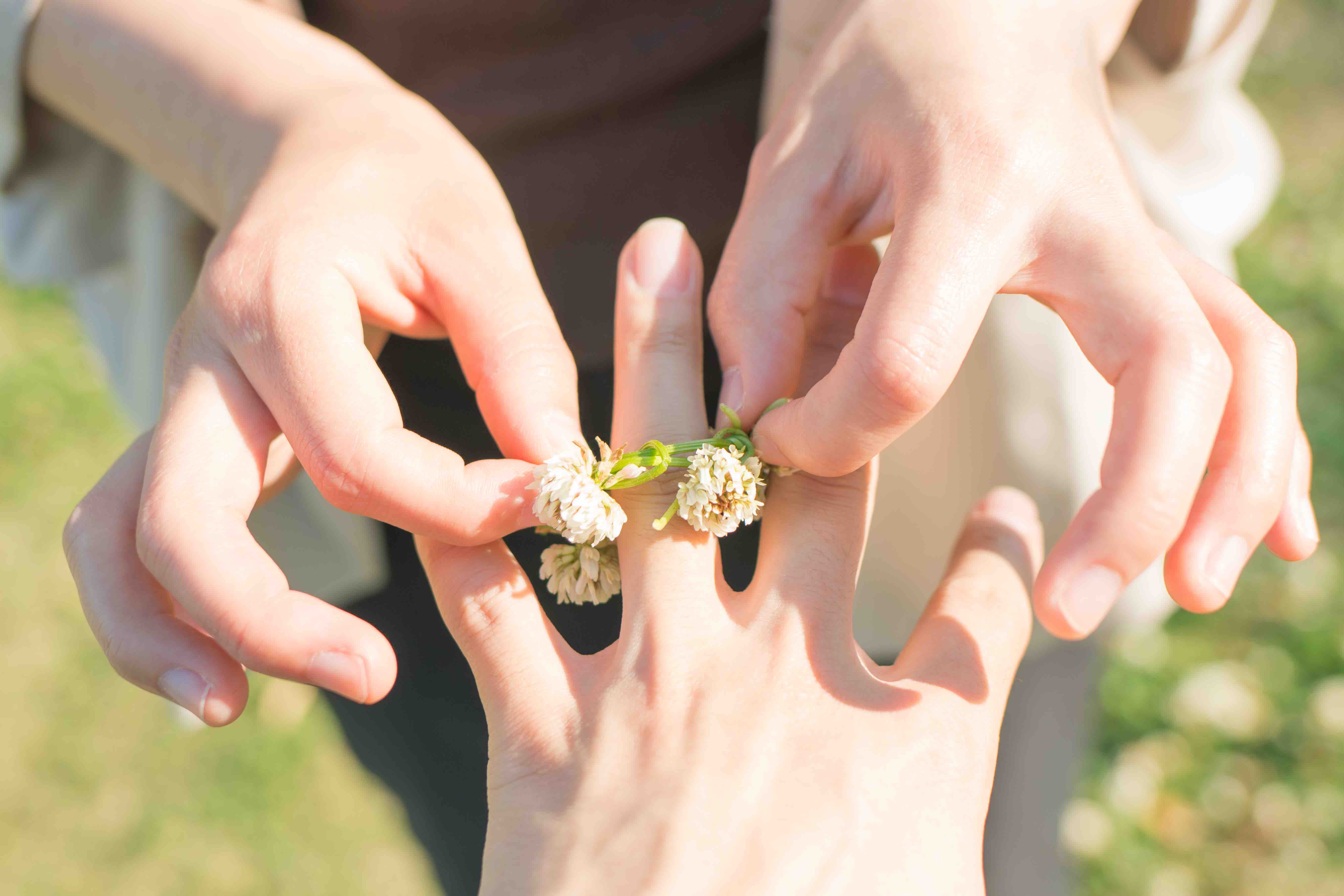 10 Budget-Saving Wedding Tips
Created on: 31/01/2023
Updated on: 22/06/2023
Newly engaged or with plans well under-way, there's no getting away from the fact that weddings are expensive. Like, really expensive. The average UK wedding now costs around £22,000, and rising! That's a lot of dosh, and so how do you save money on a wedding without sacrificing style? Well, the good news is, it's totally possible, and there's lots of ways to cut back costs without anyone even noticing.
First things first, a few housekeeping points to get things started on the right foot.
Set a budget. And make sure to include at least 5%-10% as contingency as there will ALWAYS be little surprises, afterthoughts or added extra's that crop up. And then try to roughly allocate an amount to each of the different areas so you know what you have to play with BEFORE you go window shopping! As a rough guide, the venue / reception is usually around 50%. Photographer / Videographer, around 15%-20%. The flowers and décor, 15%. Invites, table cards and the like, 5%. And entertainment, around 5%.
Who's paying? If you're expecting a little help from family, then be sure to confirm exactly how much they're offering, just to avoid any misunderstandings or awkward conversations down the line.
Agree on what size and type of wedding you want … but can also afford! Be realistic about the number of guests and venue options, the two biggest budget busters!
And make sure you sit down with your partner to discuss each other's priorities and also things that are less important. This helps determine where budget can be splashed and also where you can save.
Now you've laid the foundations, here's 10 ways that can shave a little off here and there … without anybody even noticing!
1. Choose your date carefully.
Summer is, of course, the peak season for weddings! And yes, we get it, blue skies, the sun [hopefully!] and lovely warm temperatures, but the costs of venues and vendors will also be at premium! You can save a pretty penny if your dates are flexible and you can opt for a spring or winter wedding.
2. Yep, the guest list!
Controversial and incredibly tricky, we know. But this little magic number can have a huge impact on your budget, from venue selection to the drinks and catering. Another big budget buster if you get carried away! So start with immediate family and then work out from there. Good luck!


3. Reign in the florals.
A cost that can easily start to add up. Bouquets, table arrangement, venue decoration. It adds up especially if your bloom of choice happens to be a rare, out of season, must-have. So consider using professional floral arrangements only for the most photographed aspects of your big day, the bouquets for the bride, the head table and any areas where the photographer wants to work his magic.
You can also have a go at DIY florals too. Buy flowers from the wholesalers, much cheaper, and then take a crash course in wedding flower arrangement. Don't forget to do a few practice runs before the big day. And well, the best outcome is nobody even notices. The worst? It'll make a great talking point!
4. The cake!
Something we're seeing a lot of is buying a shop-bought, off-the-shelf, cake and then adding a few finishing touches yourself in the form of embellishments. You could even attempt to assemble a few tiers. Or, turn to cupcakes or macaroons to add a little oomph to the main event.
5. Feeding your guests.
Choose your menu wisely. Fancy preparations and premium protein choices (we're thinking lobsters and tenderloins) are delicious, of course, but they also come at a price. Keep the menu as simple as possible, limit choices to 2 per course and use seasonal produce where you can.
And depending how big your wedding party is, consider using a local restaurant Vs a professional caterer. Or go for a showcase self-serve meal, such as a BBQ with a flamboyant chef. These options can both often work out cheaper, yet just as delicious.
6. And while we're on the topic …
Drinks! What's a wedding without a few tipples, right? Think about offering a limited selection of drinks rather than a catch-all approach. Create a 'wedding cocktail' that you can pre-mix and offer guests, that's cheaper than say, spirits and mixers. And it's also worth checking with the venue whether it's possible to 'bring your own'.
And, as for the bubbly, don't be afraid to ditch it and either replace it with a cheaper fizz or simply ask guests to grab their drinks to raise a toast.
7. Negotiate, Negotiate, Negotiate.
An obvious one, however, many people find it awkward and difficult to question vendors on pricing. But shop around and work with the vendors to share your ideas. You can then work back from this to add and remove things to get within budget.
Another big tip is to avoid the 'W' word. When getting initial quotes, be generic about the event. The 'W' word often brings with it a premium, so hang off from sharing your excitement until you've got the quotes.
8. Rent or Recycle.
Whilst the wedding outfits are probably the most photographed outfits you'll ever wear, it's also a big chunk of the budget on something that you'll only ever wear once. So check out rental options for the wedding dress and also the Groom's tux or suit.
Another idea is to have a look at a 'pre-loved' option. With so many online marketplaces, there's hundreds to choose from. And with this, or if you buy a plain, cheaper, dress from new, you can then customise it yourself, or via a local tailor, to add any details that make it uniquely yours.
9. Budding Photographer …
Have a friend who has a creative eye or someone who loves photography? Check to see if they'd be willing to help out with the snaps. And buy a few old-school Polaroid camera's and either put on the tables or set up a makeshift 'photobooth', your guests will love it and you'll get some candid snaps of the occasion.
10. Ditch a few things …
Yep, we're pretty sure that no one will notice if you ditch the wedding favours. And another one for the bin is the limo. Opt for an Uber Lux instead where you can still travel in style but without the big bill.
So there you have it, 10 ways you can keep your wedding budget in-check with a little innovative thinking, cutting a few corners and ditching a few added extra's. All without anyone even noticing! Happy (budget-friendly) Wedding Planning.